What is a Sales Contract?
When you sign up for JobNimbus, you can work out a contract with your sales rep to lock you in at a low price with great features.
To view your Sales Contract:
Click on your profile icon in the top-right corner of the screen
Select "Subscription" from the drop-down menu
You can view your contract in detail at the top of your Subscription page. If you have not yet signed it, you can sign your contract right inside JobNimbus. Digitally sign your contract by typing your full name in the space provided and check the box acknowledging you are digitally signing the contract.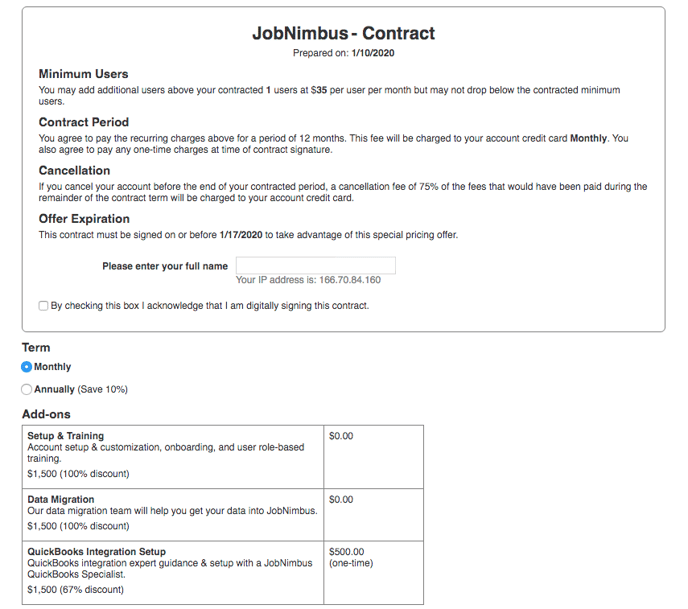 If your Contract has expired for any reason before you sign it, you will need to reach out to your Sales Account Executive to verify the offer is still valid and to rebuild your Contract.