What version of QuickBooks do I Use?
QuickBooks Online:
If you pay a subscription fee (usually monthly) and sign into INTUIT using a web browser.

Your QuickBooks looks similar to this: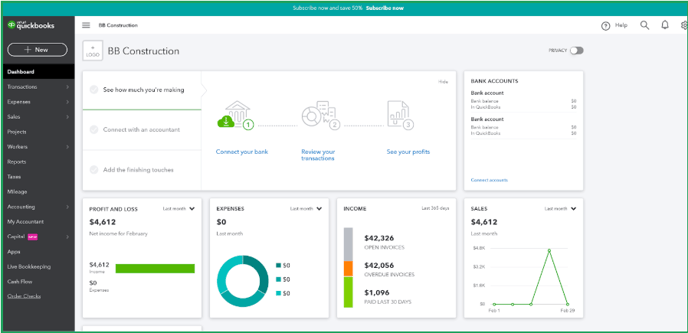 You can see which version of QuickBooks you use by clicking the Gear Icon in the top right corner =>Your Company: Account and Settings=>Billing & Subscription. The first box will tell you if you are using Simple Start, Essentials, Plus etc.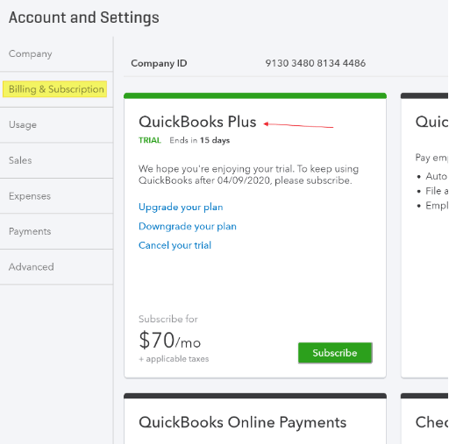 QuickBooks Desktop:
If you purchased QuickBooks software and installed it on a computer or server (this includes 3rd party servers such as Right Networks in which you have to access it online).
Your QuickBooks looks similar to this: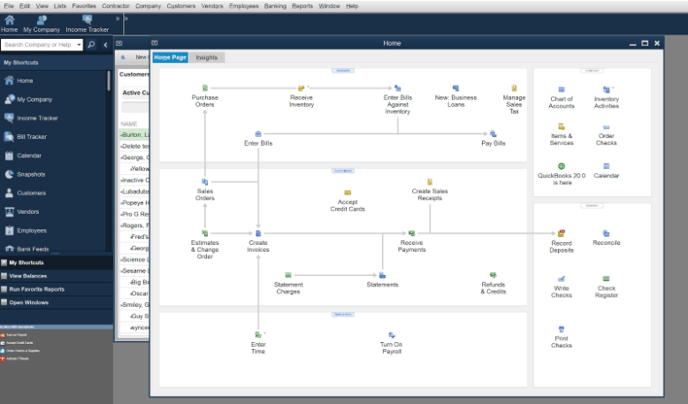 To see what version you are using, from QuickBooks Desktop, press the F2 key. It will bring up Product Information and the version will be listed at the top.