Where can I view my Contact list in the Mobile App? (Android)
You can see your list of contacts through the use of the map function. To get there, click on the Search button in bottom right corner of the screen.

This will take you to a map where you can see where your contacts and jobs are located based on their associated address.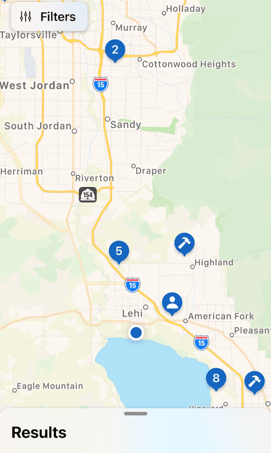 Swiping up from the bottom will show you "Results", which is a list view of the plotted records.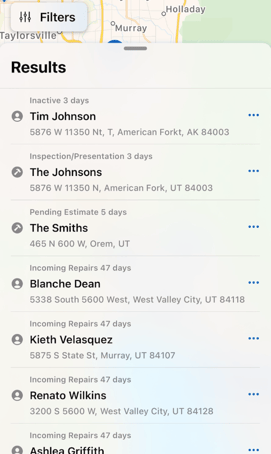 Both contacts and jobs will appear in this list. Contacts are denoted by the person icon to the left of the display name and jobs can be differentiated by the hammer icon.