Set up the list of sources where you receive your leads from. When you add a Contact into JobNimbus, you will then be able to choose from your own personalized lead sources. You can also run reports to see what lead sources are providing you with the best quality leads.
You must be an administrator with access to settings to be able to add your lead sources.
To add your lead sources, while logged in from a web browser, go to your name at the top right and choose Settings from the menu.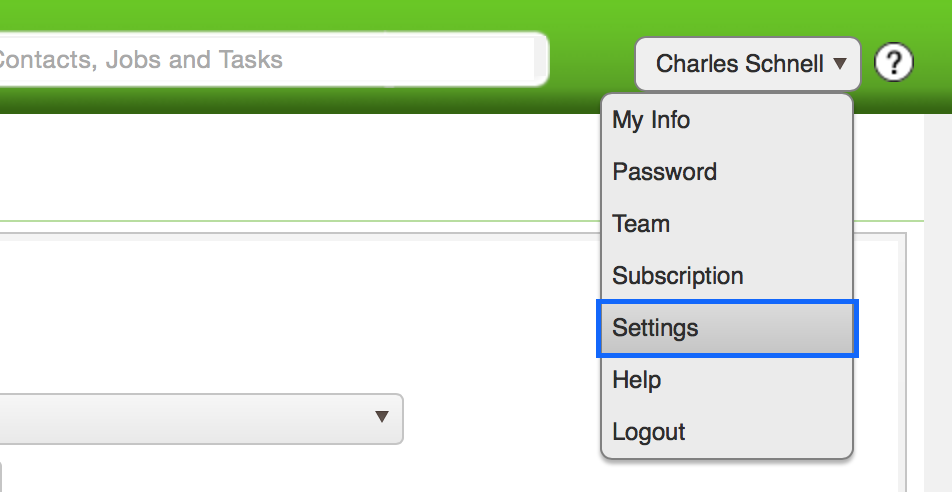 In Settings, go to the Lead Source tab.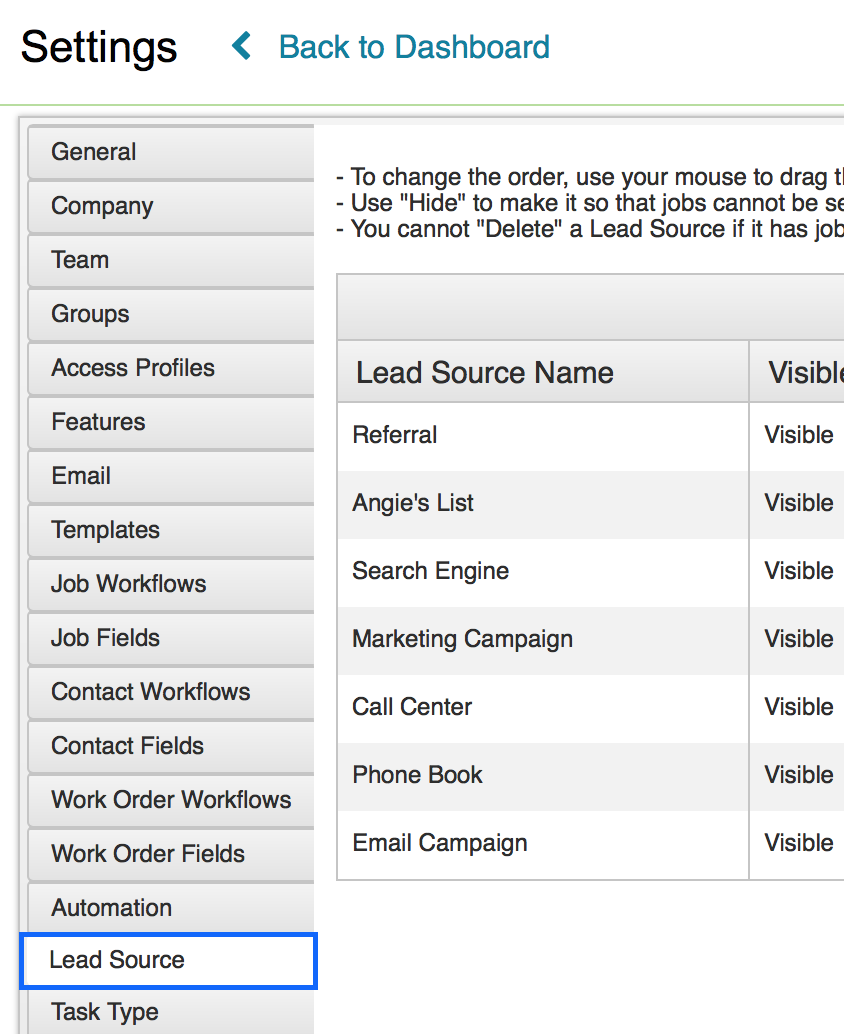 Use the Add Lead Source button to add a new lead source to your list.

You change the name of an existing lead source by using the Edit button. You can hide an existing lead source that is already in use when you no longer want it to be an option for your users by clicking the Hide button. Remove a lead source by clicking the Delete button.

You can reorder the lead sources in your list by dragging and dropping the rows.