Work Orders allow you to track multiple trades or different types of work under a Contact or Job in JobNimbus. Different types of Work Orders can be created and a unique workflow (just like on Contacts & Jobs) can be tracked for each type of Work Order.
Setting up your Work Orders
While logged into JobNimbus through a web browser, go to your name at the top right and choose Settings.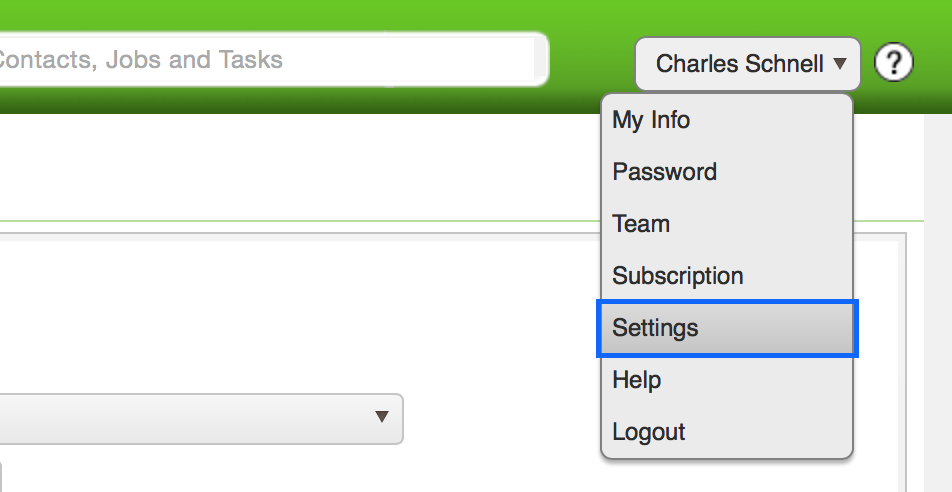 Go to the Work Order Workflow tab.
If you don't see the Work Order Workflow tab, you need to enable the Work Orders feature in JobNimbus by going to Settings > Features tab.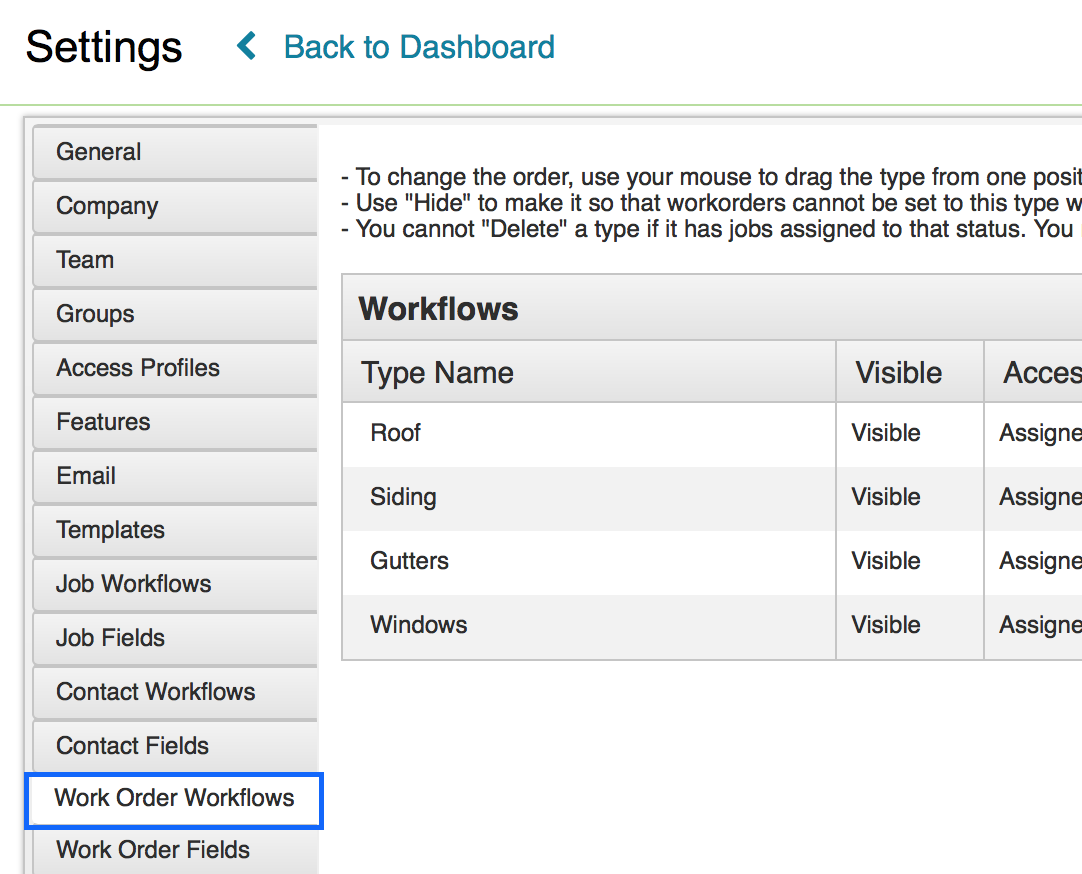 Use the Add Workflow button to create a new Work Order type.

Enter the name of the Work Order type you want to add to your list. If the workflow for this Work Order type is similar or the same as an existing Work Order workflow, use the Clone Workflow drop down list to choose the existing workflow. Then click the Add Workflow button.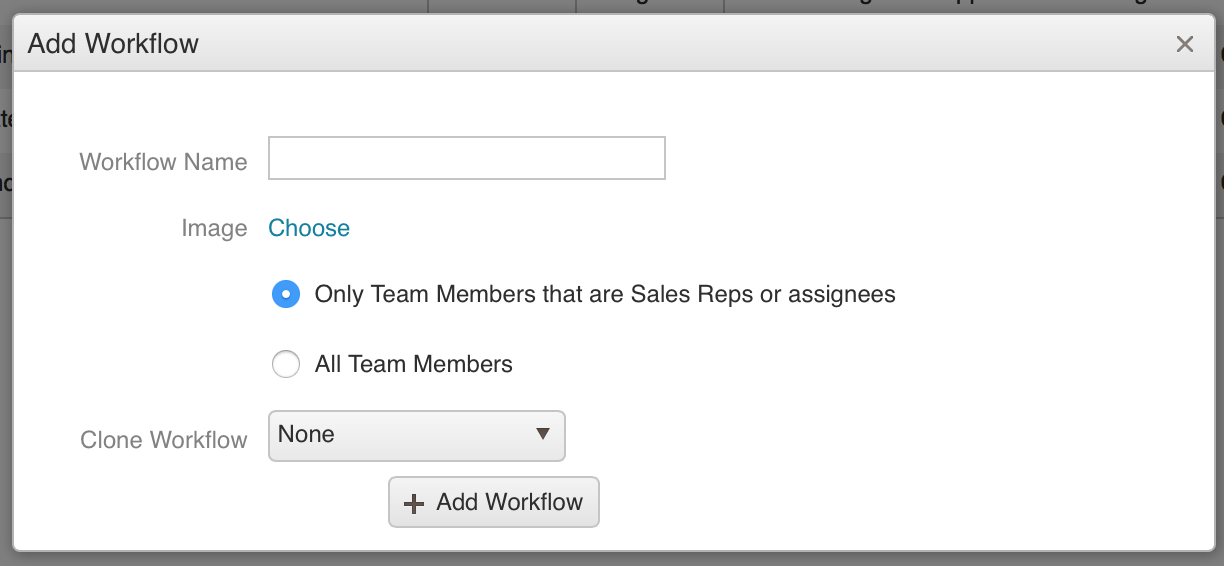 Once your workflow is created, you can use the Add Status button to add additional workflow steps for this Work Order type. You can drag and drop the status rows to change the order of the workflow. Close the window when you're done making changes to your Work Order workflow.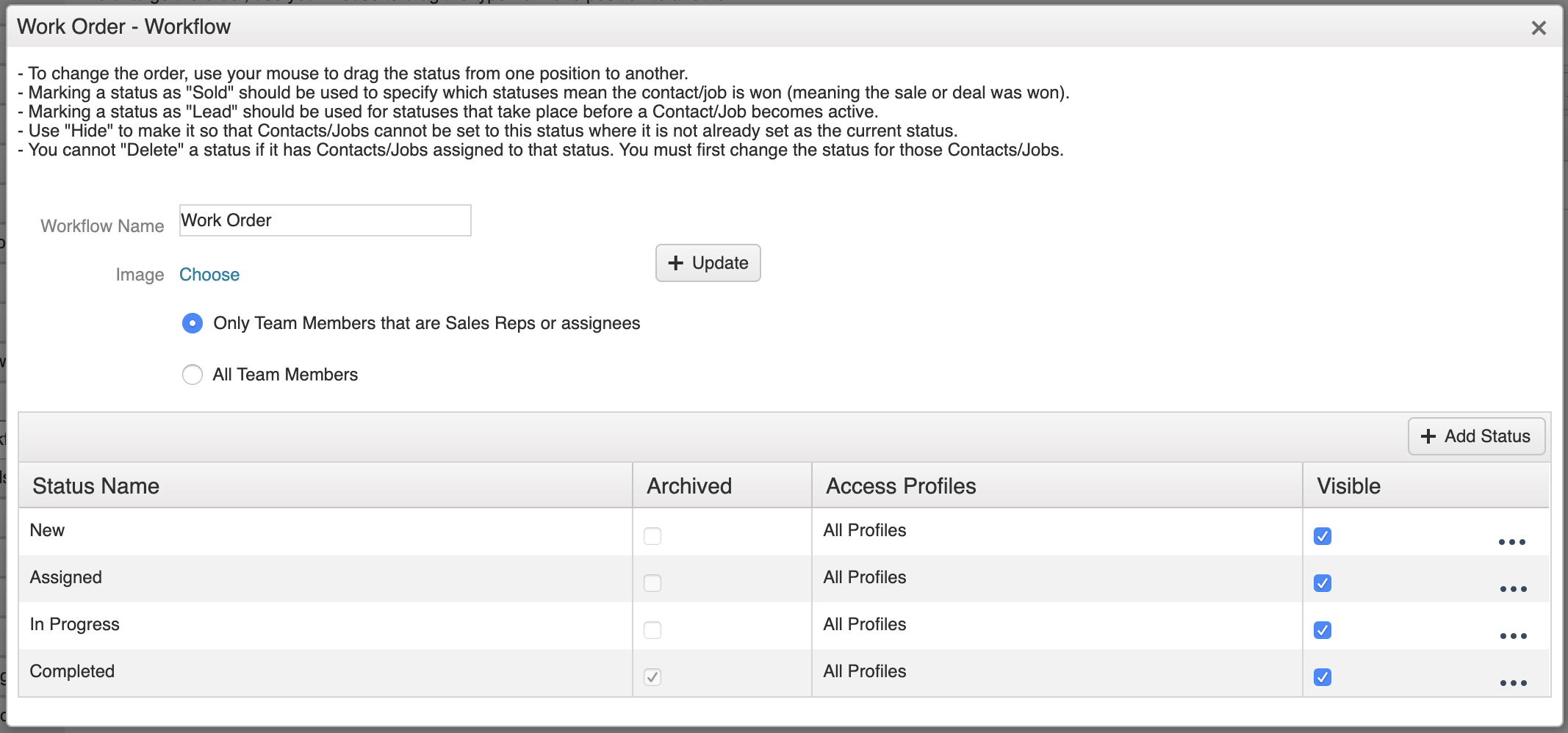 Now you can go to any Contact or Job, go to the Work Orders tab and use the Add Work Order button to add a Work Order for this new type.