To get started, head over to your Settings > Products & Services tab.
Click on the +Add product or service button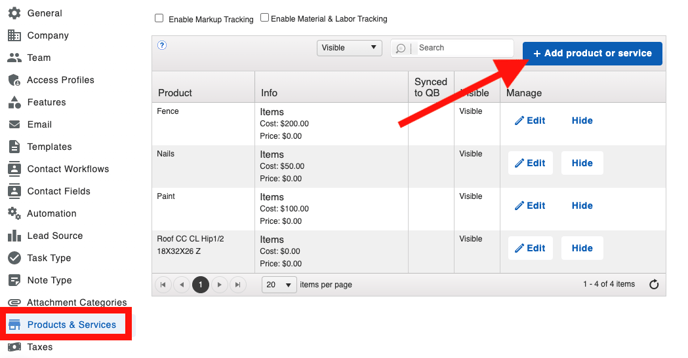 This will pull up the "Add Product" window.



Here, you can:
Name your product or service.
Give your product or service a description.
Choose the appropriate unit of measurement. To create a new unit, type in the drop-down menu and hit enter.
Enter a cost. This is the amount your product or service costs your company.
Enter a price. This is the amount your customer will pay for the product or service.
Choose if your product or service needs a variation. This can be a variation in cost, price, and unit type.
Save the product or service.
Once you click Save, the product or service will be added to your list in alphabetical order. You can use the filter drop-down to view all of your products, only those that are visible, or products that are hidden. Use the search bar to locate any item in the list.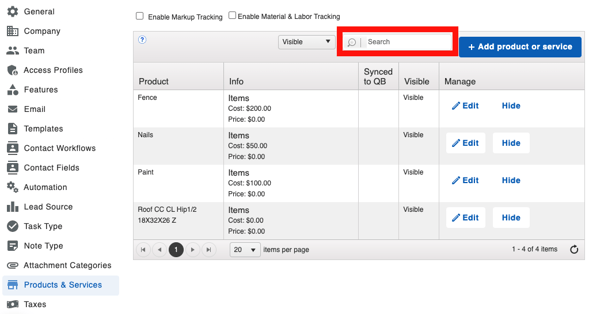 Products & Services cannot be deleted; you will need to "hide" them if you no longer want them to be used.

If you need to duplicate a product or service for any reason, click on the 3 dots to the right of the item and select "Duplicate" from the action menu.

Note: only team members who have access to Settings will be able to create or manage the Products & Services on your account.
FAQ