How Do I Create a Document Under a Contact Using a Document Template?
Learn how using Templates allows you to create documents for your customers more efficiently.
To create a document using a template:
Navigate to a Contact (or Job) record
Click on the 3 dots in the upper right corner of the information panel
Select Create Document from the action menu
This will pull up the Document builder page: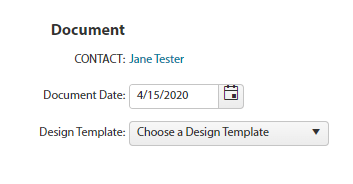 Use the Design Template drop-down menu to select a template you have created. You can add information to the body of the document without the changes applying to the entire template.
Click Create Document when you are finished.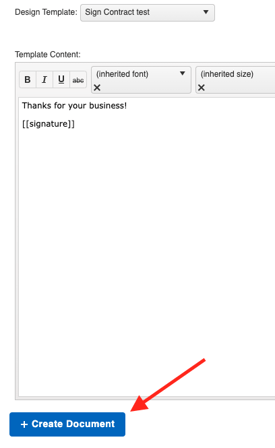 The document will appear under the Contact or Job's Activity tab within the Documents panel.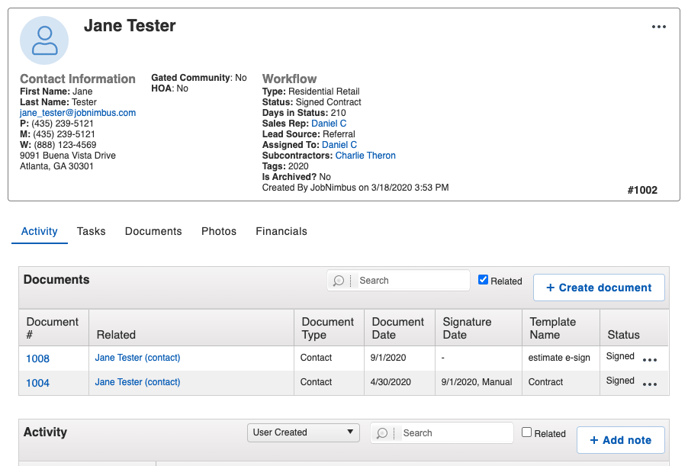 If you need to edit your document after creating it, click on the 3 dots to the right of the document and select "Edit" from the drop-down menu.
In this menu, you can also:
View the document in either PDF view or in JobNimbus.
Download the document.
Add a signature to the document.
Email the document, which will automatically change its status to "Sent".
Change the Status of the document to either Draft, Sent, Signed, or Cancelled.
Delete the document.

Tip: Having the ability to delete records is dependent on your Access Profile permissions.