How Do I Create a Document Template?
Document Templates are a great way to save time if you frequently create the same kind of document for business.

To create a Document Template:
Click on your profile icon or initials in the top-right corner
Select Settings from the drop-down menu
Within the lefthand Settings menu, open the Templates tab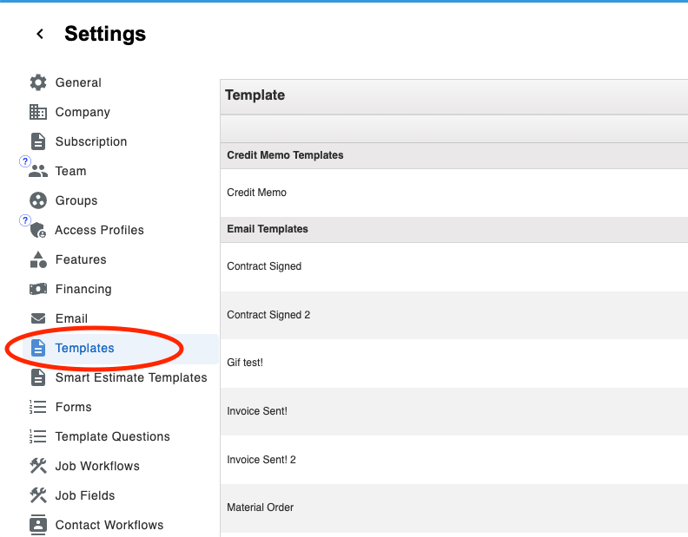 Select the Add template button
Choose "Document" from the drop-down menu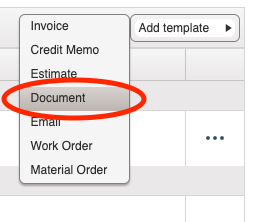 In the Document Template Builder, you can:
Name your template for easy access.
Create the body of the document.
Include hyperlinks for quick navigation to other websites.
Insert images either with previously uploaded files or by browsing your device for new attachments.

Note: the images that appear in the pop-up window cannot be deleted if they are not associated with a record in the account elsewhere. If a file has been uploaded to another template, for example, there is no way to remove it from the "insert image" pop-up.

If a file has been uploaded to a Contact or Job, however, you can delete the image from the client's page, which will then remove it from the available images in the pop-up window.

Insert Template Fields. We cover everything you need to know about these in this article.
Save your creation to add it to your Templates section.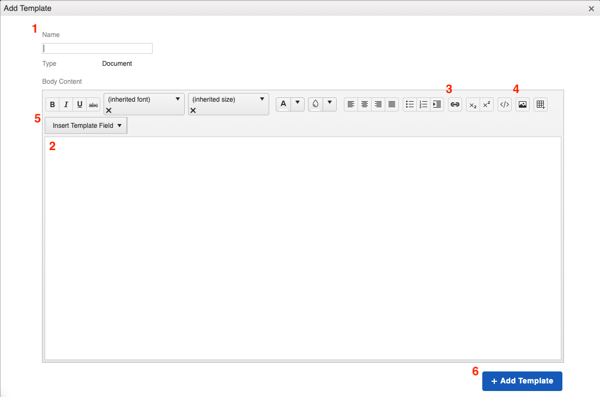 Editing Templates
If you need to edit the template after saving the document, click on the Edit button to the right of the document.
Tip: if you notice that your template is not reflecting the changes you've made after editing it, try refreshing your browser.


Copy an existing template by clicking on the 3 dots to the right of the title and select Duplicate.