How Do I Enable the JobNimbus Integration With RoofScope?
Section 1
Within your JobNimbus account:
Click on your Profile icon or initials in the top right corner.
Select Settings from the drop-down menu.
From the Settings menu on the left, open the API tab.
Select New API key.
Under the "Description" column, choose ScopeTechnologies/RoofScope from the drop-down menu.
Assign an access profile that has full Settings access.
Select Save.




To the right of the newly created API key, click Copy.
Section 2
Within your RoofScope account:
Select the drop-down menu of your name.

Select My Details.
Next to Third Party Integration,

select the pencil icon to edit.

Input the newly created API key that you copied in Step 8 of Section 1 above and include the email address associated with your JobNimbus account.

This email address must belong to a user who has Settings access.

Select Save API Credentials.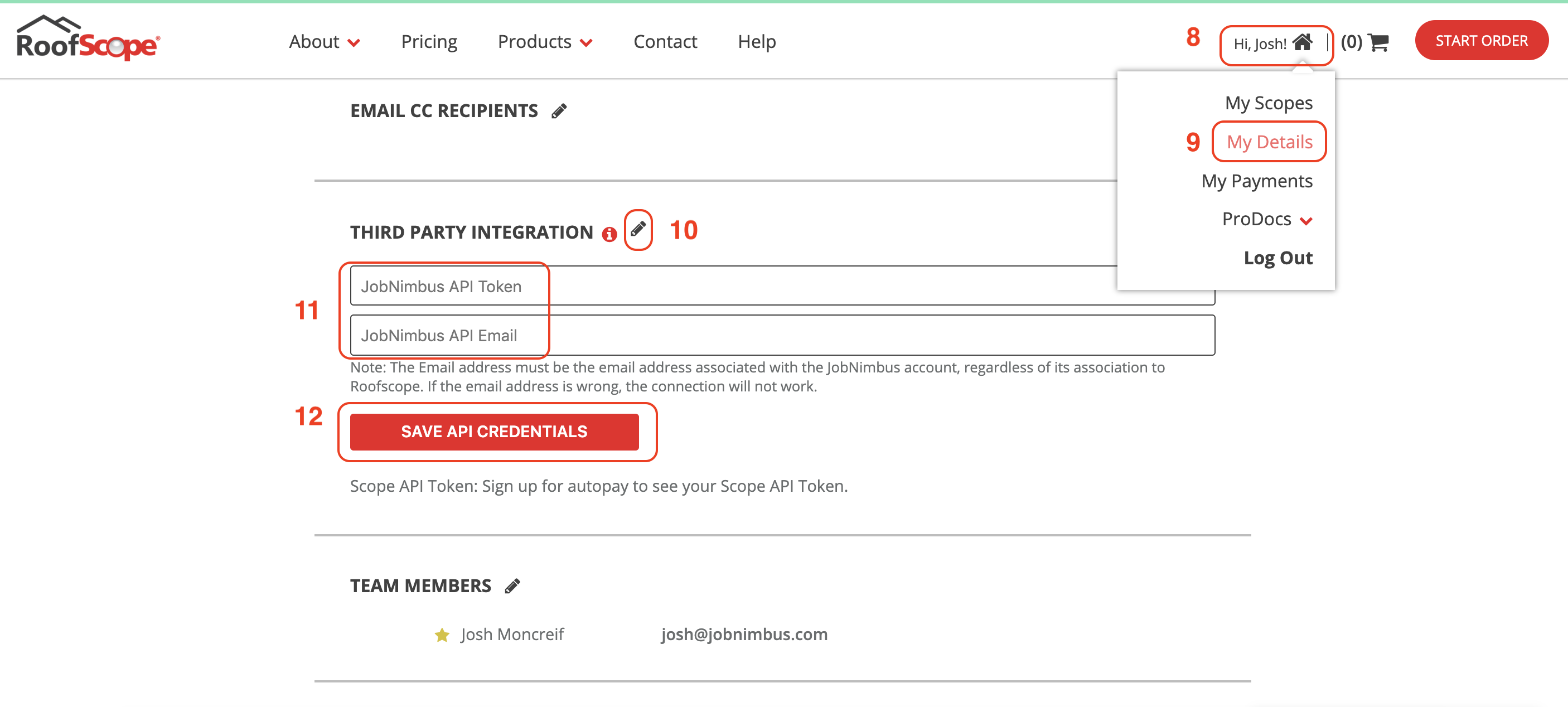 Note: the account owner in RoofScope must have autopay enabled for API integrations to be available.