How do I update my payment method?
Find out how to easily make changes to your Subscription's credit card information.
Click on your profile icon or initials in the top right corner of the screen.
Select "Subscription" from the drop-down menu.
View your payment info at the bottom of the page, or click on "Update credit card" to update your payment info.

Fill out all credit card fields appropriately.
Click "Update payment info" to finish updating your credit card information.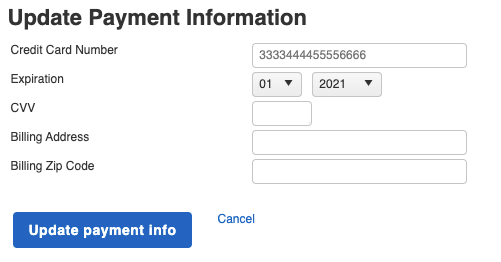 If there is an issue with a payment not going through, JobNimbus will automatically try running the payment each day for a total of three (3) times. After the third unsuccessful attempt, the account will be suspended until you enter a valid payment method.