How do I view an Estimate on the Mobile App? (iOS)
You can view Estimate details and profit margin right from the Mobile App.
To view your estimates on the Mobile App:
Navigate to a Contact
Select "Financials" from the Contact Menu.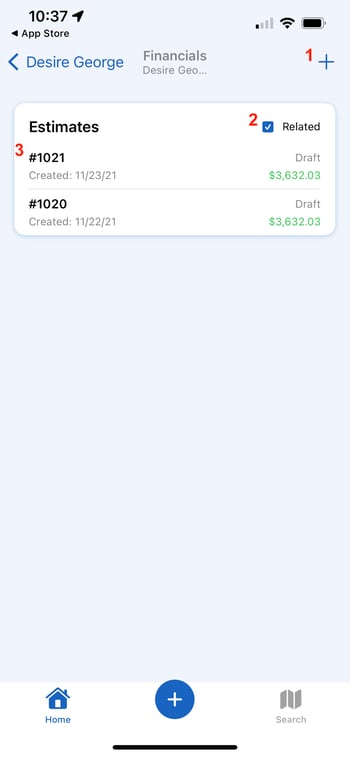 Add a new Estimate
Choose to show or hide Estimates from Related Contacts
Your Estimates. Click on an Estimate to view details
Viewing Estimate Details.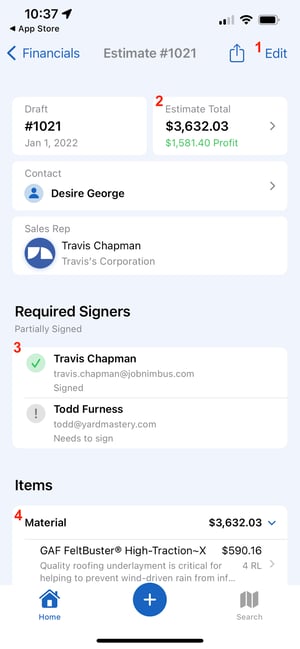 Edit the Estimate
View the Estimate Total. Clicking on the Estimate Total will pull up the Total details, including the Cost and Profit.

View the status of the signers you required to sign the Estimate
View the Line Items added to the Estimate
Scrolling down the page will show you the rest of the Line Items on your Estimate and the Notes you have added to your Estimate.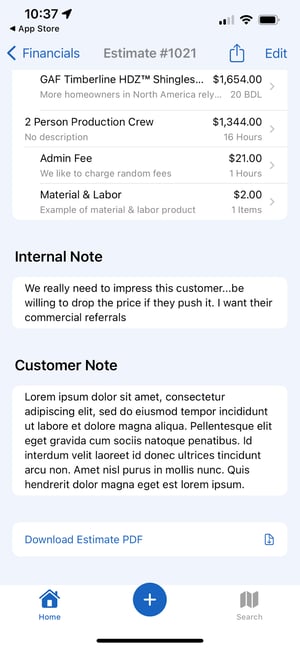 Clicking on "Download Estimate PDF" will download the Estimate to your device.