What Types of Other Financial Documents Can I Convert an Invoice To?
Not only can you convert an Estimate to an Invoice, but you can also create an Invoice and convert it to other Financial documents.
To convert an Invoice:
Open an Invoice
Click on the 3 dots in the Invoice description panel
Hover over "Convert to"
Select any financial document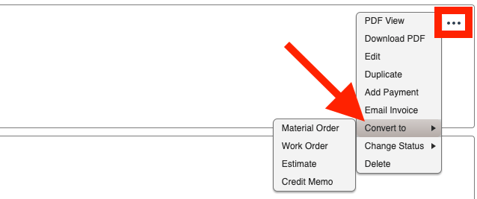 This is also available through the Invoice panel under the Financials tab.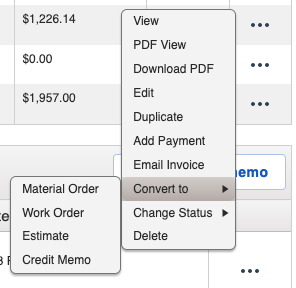 The different documents you can convert an Invoice to are: