Where Are My Financial Documents on the Mobile App? (iOS)
Access your customers' Estimates, Invoices, Work Orders, and other financial records from the Mobile App.
Your financial documents are located in your client's file. To access your client's financial documents:
Navigate to a Contact or Job page
Click on the Files tab
Select Financials from the menu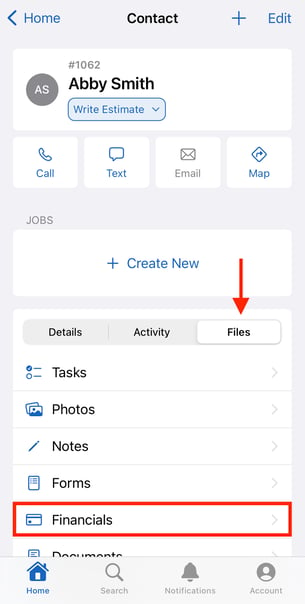 All associated financial documents will appear here.
Un/check the box next to "Related" at the top to show/hide documents that are linked to the parent Contact or Job's related records.