Who has access to Material Orders?
Access to Material Orders is customizable for each user on your account.
To update Material Order access permissions:
Click on your Profile Icon or initials in the top right corner
Select Settings from the drop-down menu
Within the Settings menu, open the Access Profiles tab
Edit an existing profile or Add a new one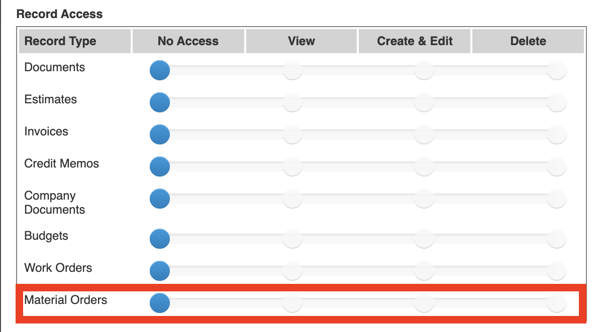 Y0u can update Material Orders permissions to give a user access to either "View", "Create & Edit", or "Delete" this specific kind of file. You can even remove any access from a team member by setting Material Orders to "No Access".