How Do I Set Up Call Forwarding?
While Engage does not support phone calls, you can configure the "Call Forwarding" settings, which will route calls that are made to your Engage number(s) to another.
These settings can only be configured through the web app.

Under the Engage tab within your JobNimbus account, select "Forwarding" from the Settings section of the menu on the left.
Click "Add Phone Forwarding".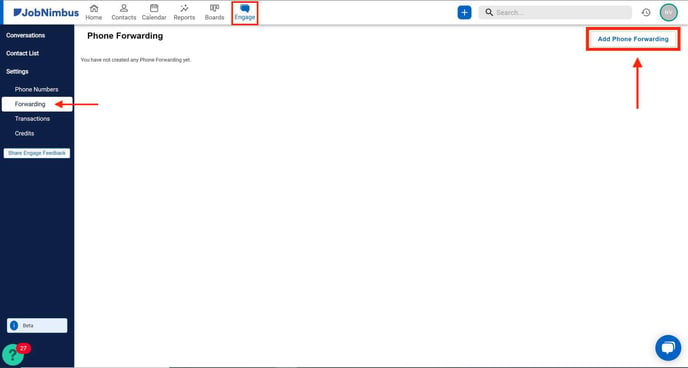 From the "Type" dropdown menu, specify the timeframe during which you want calls to be forwarded.
Select which phone number the settings should apply to through the "Available Numbers" dropdown and then hit Continue.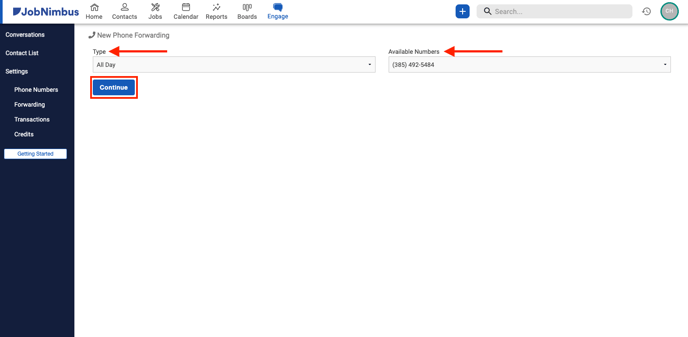 Set your schedule to determine what hours of the day you want calls to be forwarded, then click "Create Phone Forwarding".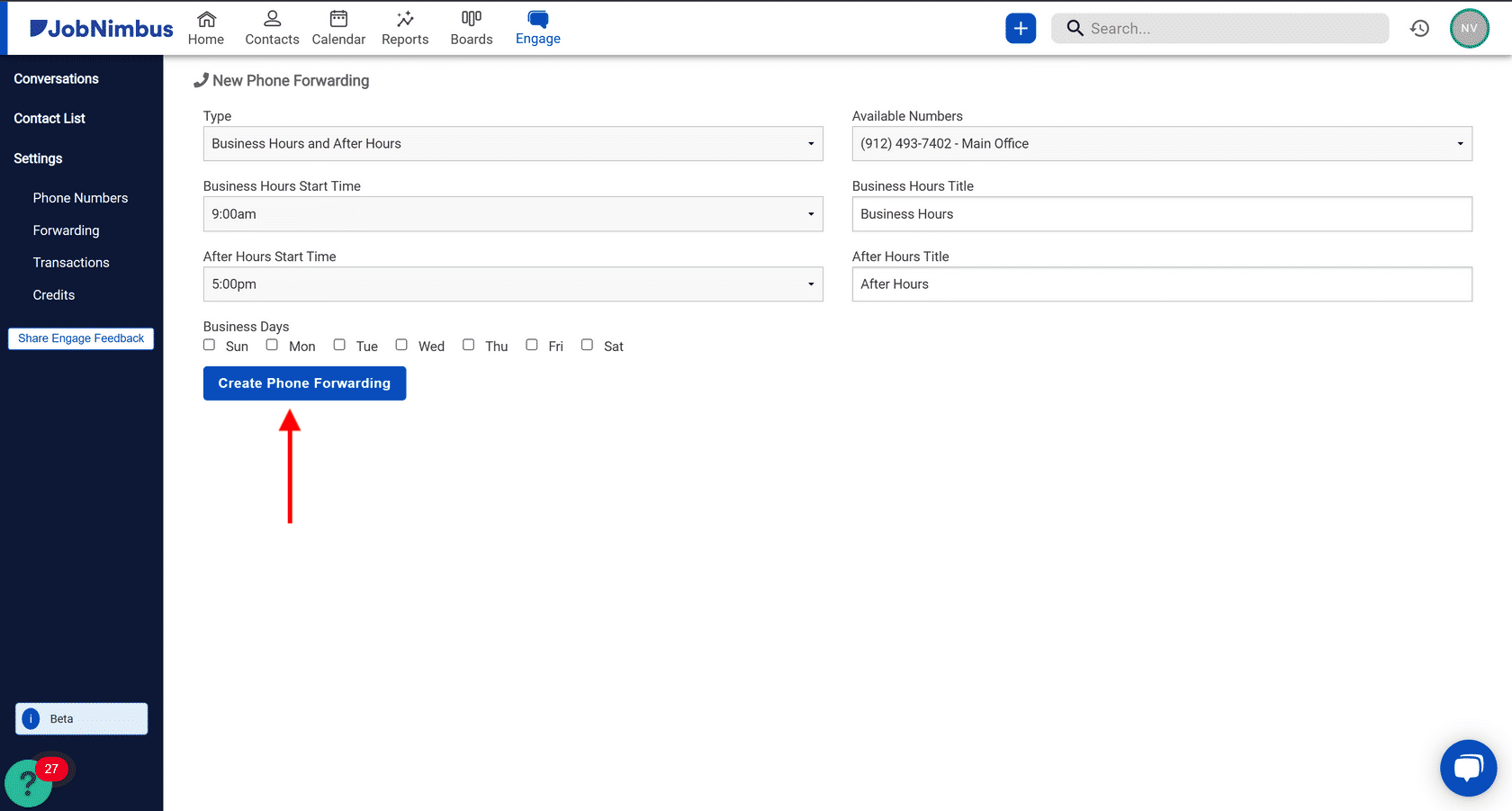 When prompted, add the number you want to receive the forwarded calls in the "Forward to Number(s)" field.
Include an optional "Call Forwarding Announcement".

This text will be spoken to alert you that the inbound (forwarded) call is associated with your company.

Click Save when you are finished.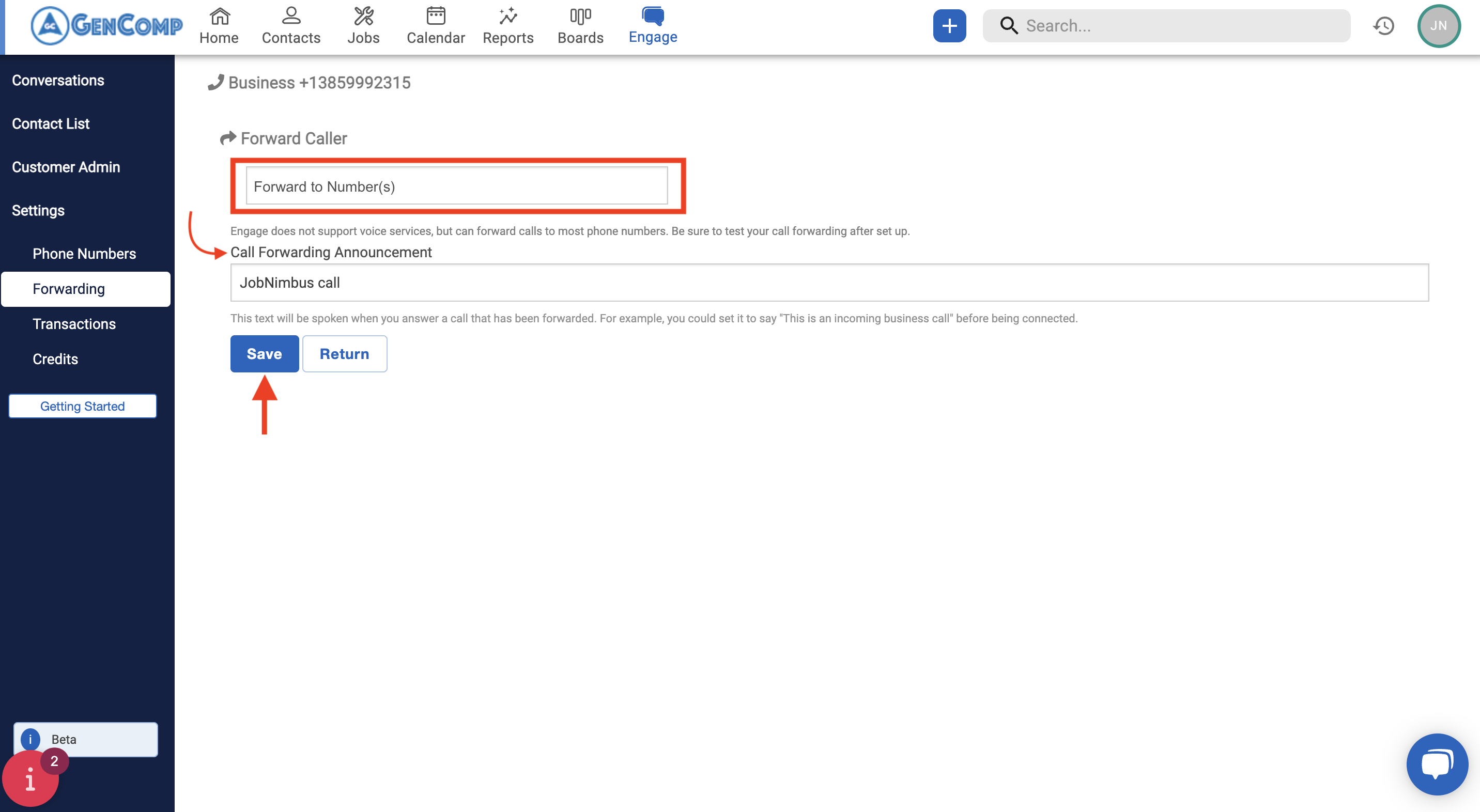 When you are redirected to the Forwarding homepage, you can edit or delete the settings you configured by selecting the icons on the right.