How Do I View a Completed Form on the JobNimbus Website Application?
While Forms can only be submitted via the Mobile App, you can review completed Forms on the web.
Within the JobNimbus Web App:
Navigate to the Contact or Job to which the Form is related and open the Forms tab.
Click on the response number associated with the Form you want to view.

This will pull up a read-only view of the Form's details including the:

Title, Description, associated Contact/Job, response number, name of the submitter, and submission date/time.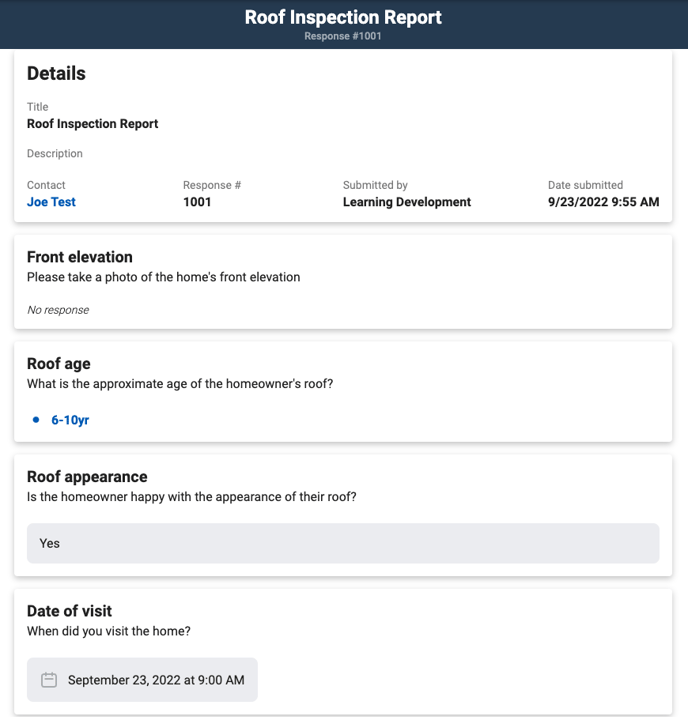 Response numbers cannot be customized at this time.