QBWC: Web Connector Troubleshooting Integrated Applications:
In Quickbooks Desktop:

Edit

Preferences

Within Preferences: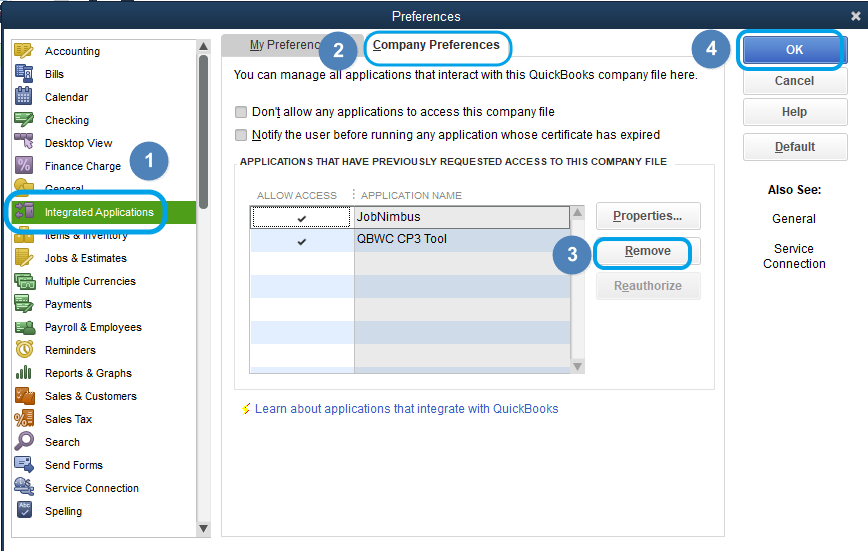 Integrated Applications

Company Preference

Remove

Ok
After removing JobNimbus from Integrated Applications go to the web connector and remove the connection. On the Application area of the Web Connector note, the name "JobNimbus" is the name of the application where the company name is in italics below it. Make sure your company file that is open is the same name.


File

Update Web Services

Select "Remove"
If you are unable to remove the application from the Web Connector you can do a forced removal. See further reading from Intuit and Microsoft. Exhibit extreme caution when deleting keys, make sure you are are deleting the correct one.