You can make the Dashboard yours to help start your day off right every single time you open JobNimbus.
Use those reports to build your own custom dashboard to see the information that matters most to you right when you log in to JobNimbus. Whether you want to see unpaid invoices from the last 3 weeks or upcoming appointments for your team, you can embed any custom reports you've created right onto your dashboard. Reorder your dashboard to personalize the display and keep your company's key metrics right at your fingertips.
You can customize the Dashboard by clicking on the "Customize" button near the top of the Dashboard page.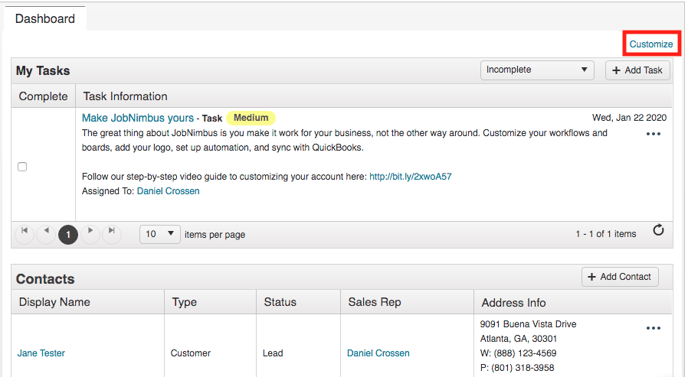 In the window that pops up, you can choose what you want to see. You can choose between different Financials, Contacts, Jobs, and Tasks. You can even choose to see specific Reports that you have created and saved.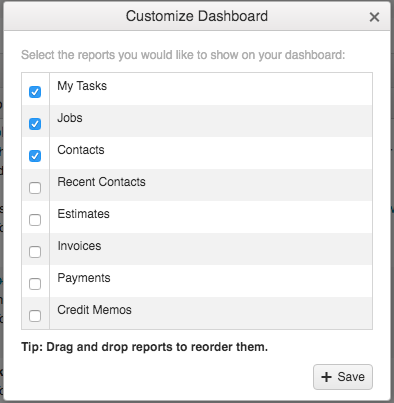 Not only can you choose what to see in your Dashboard, you can reorder what you see so the most relevant information is always on top.
What you customize on your Dashboard is always customized to you. If someone else on your team wants to see something different, they can customize the Dashboard in their account.
Play around with the Dashboard and find something that works best for you.