Where can I find my Contacts' or Jobs' Estimates in the Mobile App? (iOS)
The Estimates for your Contacts and Jobs are located on the home screen in your Mobile App.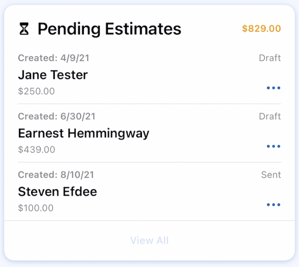 Your Estimates are sorted by last created to first. By clicking on View All, you can see every existing Estimate for each of your Contacts and Jobs.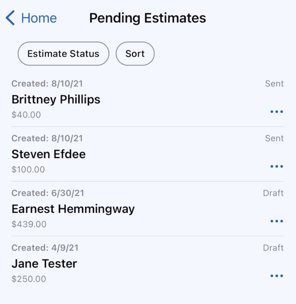 Clicking on Estimate Status lets you filter by the document's status. Clicking on Sort will allow you to sort by: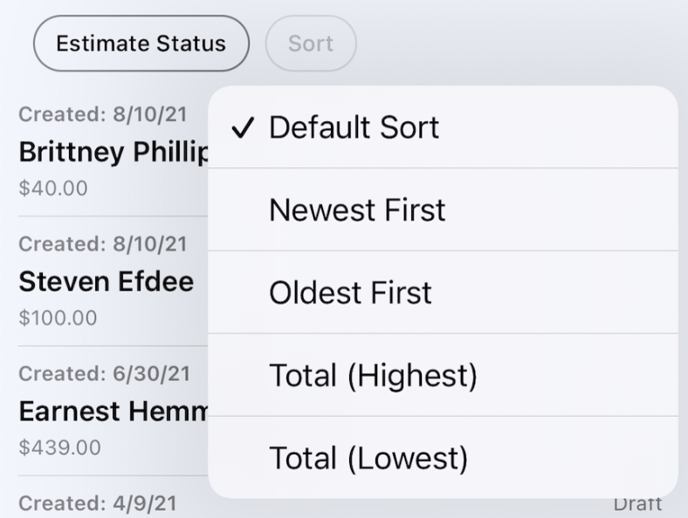 Default
Newest First
Oldest First
Total (Highest)
Total (Lowest)