How do I use a Form after I create one in JobNimbus? (Android)
After creating a Form in your JobNimbus website application, you can then complete it from your JobNimbus Android mobile app.
Log into the JobNimbus mobile app and select the blue + button at the bottom of the screen.


Under the "Add New" menu, click on Form.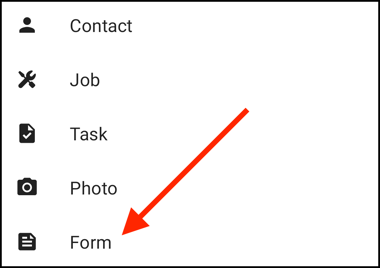 This will show a list of the forms you have created on the website application, including forms that have been previously saved as drafts.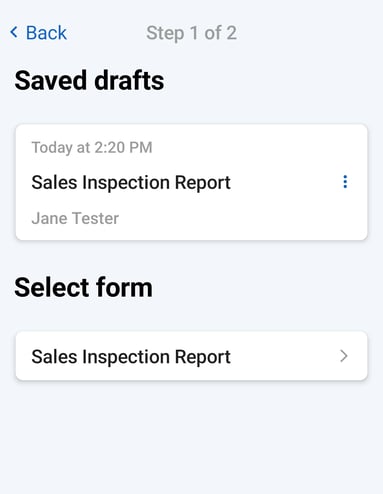 Making a selection from the available forms will reveal a list of contacts and jobs to which you will relate the form.
Alternately, you can navigate to the contact or job's page in the mobile app, click on the blue "+" button in the quick actions and select "Form" to access your checklists.

You will then be directed to complete the items within the form.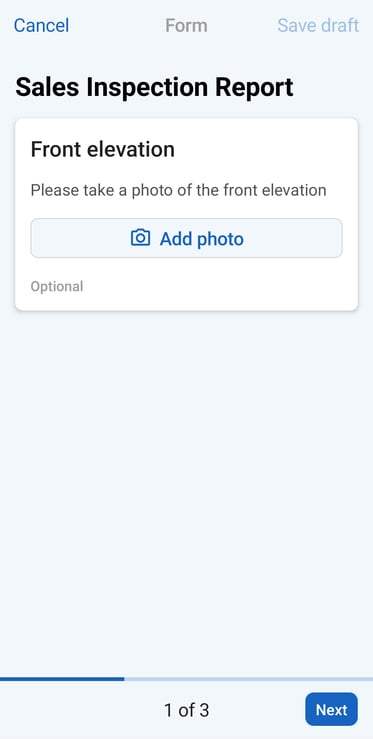 At any time, you can save the Form as a draft by clicking Save as Draft in the upper right corner, and pick back up where you left off later.
Once you get to the last question in the form, clicking Next will take you to the "Form review" page.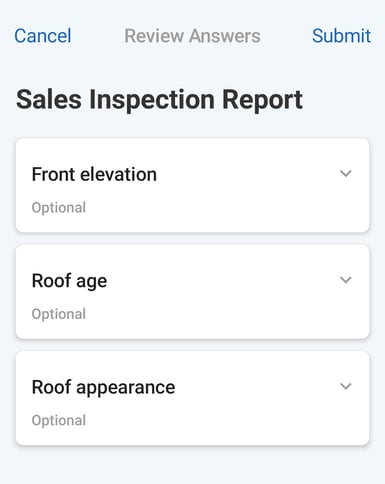 Clicking on any of the questions or tasks will reveal the answer you gave. Submit the Form when you are ready to save it as completed under the Contact's or Job's file.
Once a form has been submitted, it cannot be further edited, so make sure you have reviewed the form before submitting it.
You can view completed Forms in the Contact's or Job's file in both the Mobile App and Website Application.