Where Can I Set a Default Branch For SRS?
Save time when creating Estimates and Material Orders in JobNimbus by easily setting your preferred SRS Branch as the default option.
To set a default branch for SRS Distribution:
Click on your Profile icon or initials located in the top right corner of the page.
From the drop-down menu, select Settings.
Within the Settings menu, navigate to the Suppliers tab.
Click on Configure Settings.
Here, you can update the Default Branch and Default Account. These settings will be displayed as the defaults when creating Estimates and Material orders.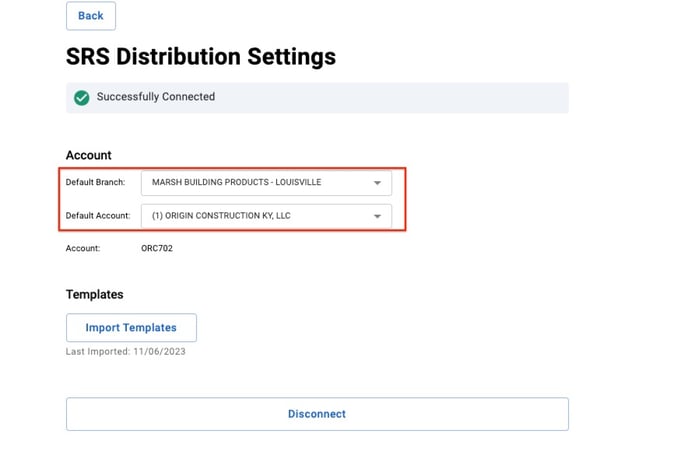 Tips:
In order to set a Default Branch or Default Account, it is important to ensure that your account with Roof Hub has been validated.
You can still access and update any Branch or Account as necessary on the Estimate and Material Order creation screen.