How do I edit the prices and costs of my Products and Services?
It's easy to keep track of how much your products cost you and how much you sell them for in JobNimbus
To manage or edit your Products & Services, go to your Settings > Products & Services tab.
Click on the blue Edit button to manage an existing item.

This pulls up the window to manage your product name, description, cost, and price: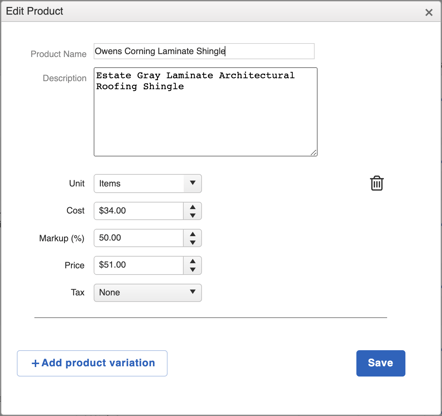 This will update the product for everyone.

Alternatively, you can update the description, cost, and price of the product when creating an Estimate or Invoice.
Edit or create an Estimate or Invoice
Add the product into the line item
Edit the details directly within the line