Will a Team Member Be Notified if They are Assigned to a Task?
Notifications are managed through each Team member's personal Notification Preferences.
To receive notifications regarding new or upcoming Tasks, Team members will need to make sure they have updated and saved their preferences.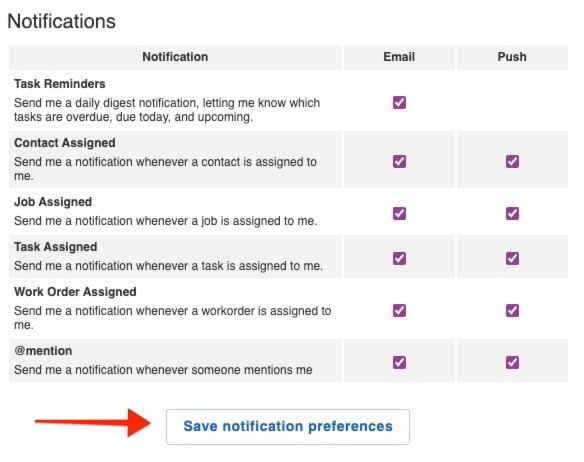 Tip: Newly assigned Tasks can be pushed through mobile notifications and through email, but Task reminders can only be sent through email.