Creating a Good, Better, Best option in JobNimbus is easy.
Before creating an Estimate with multiple options, you will need to create an Estimate template.
Click on your Profile icon
Select Settings from the drop-down menu
Select Templates from the Settings menu
Click "Add Template" and select Estimates
When creating your template, you will want to make sure you uncheck "Show Overall Estimate Totals".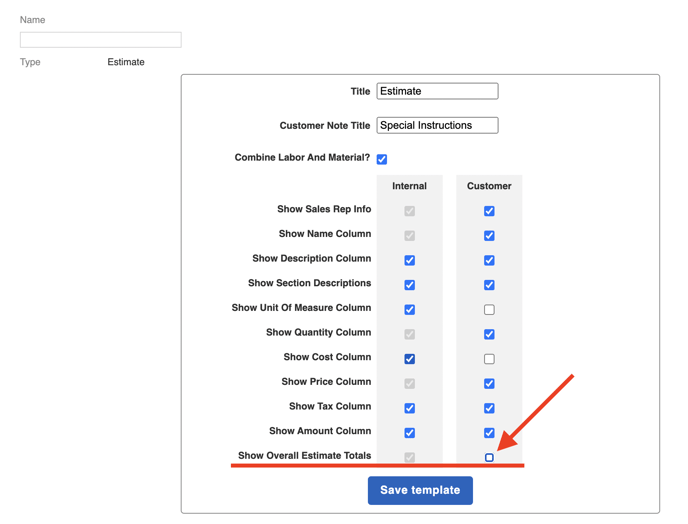 This will remove the Totals summing up all of your different options from the end of the Estimate.

To create an Estimate with multiple options:
Navigate to the Contact's file
Open the Financials Tab
Click "Add Estimate"
Choose your Estimate design
Click "Add section"
After creating the section, add a title and description. Use the arrows to reorder the section and line items.
Choose what you want to do with the line items under the section.



Show Line items will show all line items under a particular section header.
Hide Line items will hide all line items under a particular section header.
Hide Line item Totals will hide all line items amounts, but show the line items in the section.

Choose whether you wish to show Sub Totals for the section.

If you don't want a line item in any of your sections, move the line item to the top of the Estimate, above your sections.

By following these principles, you can create wonderful Estimates with multiple options for your clients.


After your clients choose which option they wish to use, it's easy to delete sections. Click on the "X" to the left of the section header.

Deleting a section deletes all line items under that section.
If you do not wish to delete a line item, be sure to move it out from the section first.
After deleting the other options, be sure to change the template design so the Estimate shows the totals at the end for your Contact.