How Do I Use the EagleView Integration?
To order an EagleView Report:
Navigate to a Contact or Job
Click on the 3 dots in the top right corner of the information panel
Select Order EagleView from the drop-down menu


This will bring up the "Order EagleView" window. The name and address of the record for which you are ordering a report will appear at the top.
Here, you can: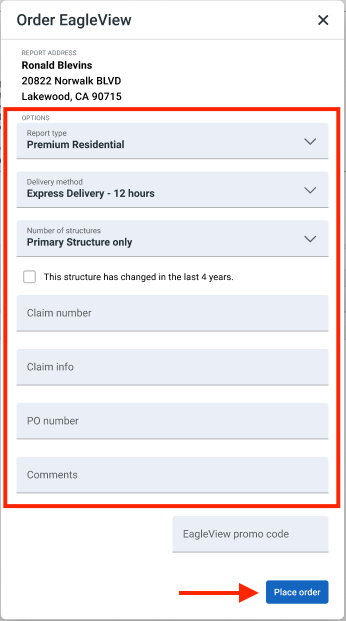 Select the Type of report you'd like to order
Choose your desired Delivery method
Update the Number of structures and mark whether it has changed in the last 4 years
Add a Claim number
Include Claim information
Add a PO number
Make any applicable comments
Place Order
Once the order has been successfully placed, the activity will be recorded under the Contact or Job, including all of the information that was filled out for the order.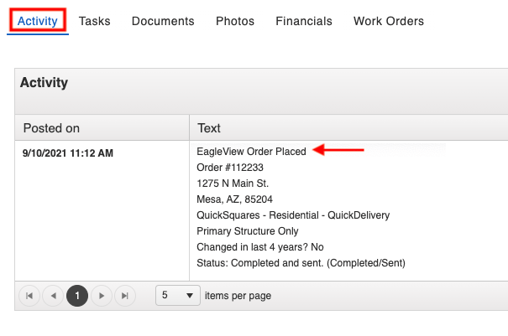 The selected reports can be found under the Documents tab of the record once they have been sent over from EagleView.