What Does "Error: 500" With the EagleView Integration Mean?
Error 500: An Error Occurred While Placing the Order. Place order failed. Invalid Credit Card on file.
If you receive the following error when trying to place an order through Eagleview, it means the credit card you have on file with Eagleview needs attention.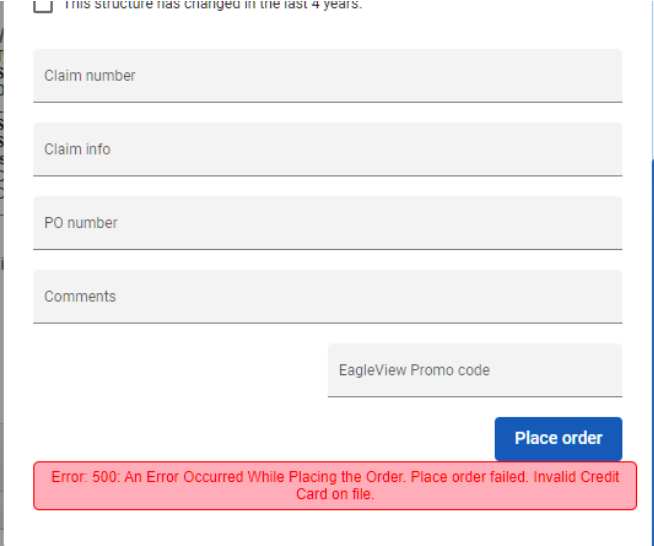 To resolve this error, contact Eagleview to update the card you have on file with them.