How do I add Template Questions to my Templates?
Adding Template Questions to your Document Template can help add customizable information to your documents
To add a Template Question to a Template:
Click on your profile icon or initials in the top right corner
Choose Settings from the drop-down menu
Within the Settings menu, open the Templates tab
Add a new Document Template or Edit an existing one
Select the "Insert Template Field" drop-down menu
Scroll down to locate the title of your Template Question List. The option will begin with "Form:", followed by the name of your list.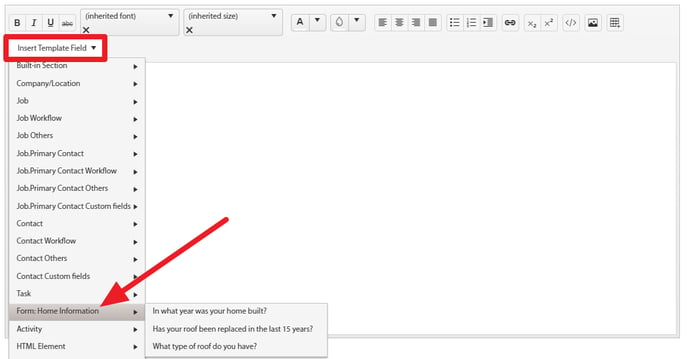 Your questions will show in a submenu under your Template Question List title. Choose a question from the submenu and a form field will be plugged into your template. Wherever you insert the Template Question field, the answer you enter when creating the document will appear in that spot on your Document Template.