How do I use Template Questions?
Template Questions will include answers to forms to add customizable information to your Document Templates
After creating a Document Template that includes Template Question fields, you can use it to create a document in a Contact or Job.
To create a document:
Navigate to a Contact or Job's page
Click on the 3 dots in the upper right corner of the information panel
Select Create Document in the action menu

This will pull up the document builder:
Choose your template from the Design Template drop-down menu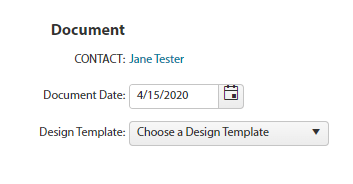 After you select the template that includes your Template Questions, it will appear in the viewer at the bottom of the screen. The questions you have created will appear at the top, ready for you to answer.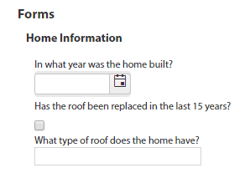 The answers you provide here will populate within the document once you select Create Document.
Check out our webinar episode about Template Questions here: