How do I create an Email Template?
Instead of recreating the same email over and over again, create an Email Template instead.
To create an Email Template:
Click on your profile icon in the top-right corner.
Select Settings from the dropdown menu.
Within the Settings menu, open the Templates tab.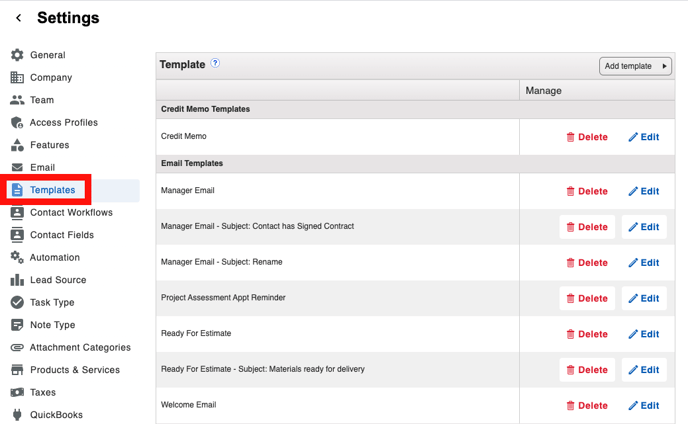 Click Add Template
Select Email from the dropdown menu.
This will take you to the Template Builder.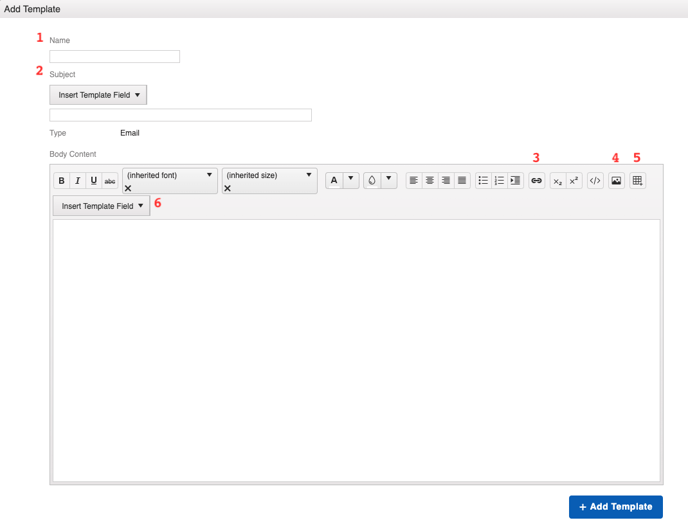 In the Email Template Builder, you can:
Name your Template for easy access
Add a subject line to your Template.

This subject line will be included in your email when using automation recipes and when sending an email within a Contact's record. You can customize what the recipient will see in the subject by using the "Insert Template Field" dropdown menu.

Add a hyperlink to your email for easy navigation to other websites
Insert an image into your email
Add a table to your email
Add a Template Field. These fields can add personalized information to your emails by pulling the information from your Contacts or Jobs.
In the body, type out the context of your email. Use Template Fields to make your email more personalized for your customers.
Sending your Email Template
You can send your Email Template from either the Contact's file or an automation. To learn more about sending automated emails, read here.
To send the email Template from a Contact's file:
Navigate to a Contact or Job's page.
Click on the blue +Send email button under the Activity Tab.
Choose your Template from the Insert Template drop-down menu.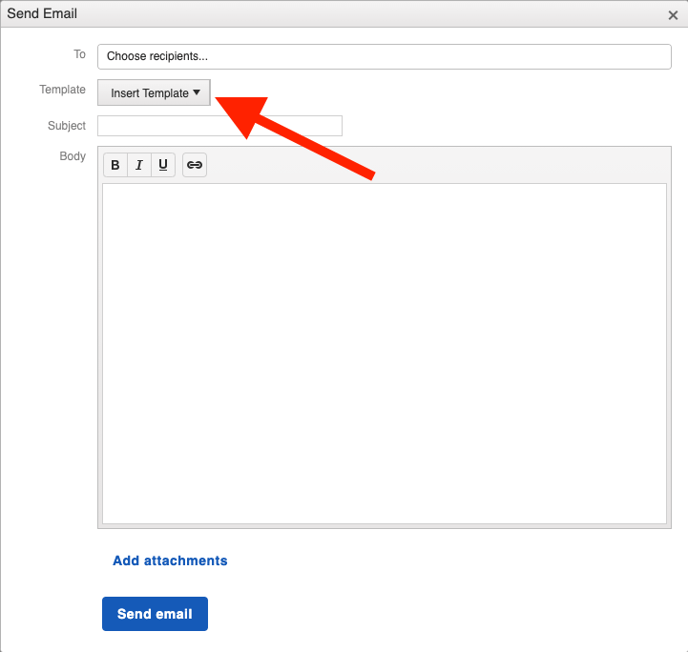 Once you choose your Email Template, the information will populate and you can send the email as normal. Learn more about communicating with your Contacts here.
When Email Templates cannot be used: