Should I Use Jobs?
Determine whether enabling the Jobs feature will benefit your company.
If you focus 30% or more of your business on property management or commercial work, and/or use Sub-customers or Projects in QuickBooks, "Jobs" can help you better organize the flow of your processes.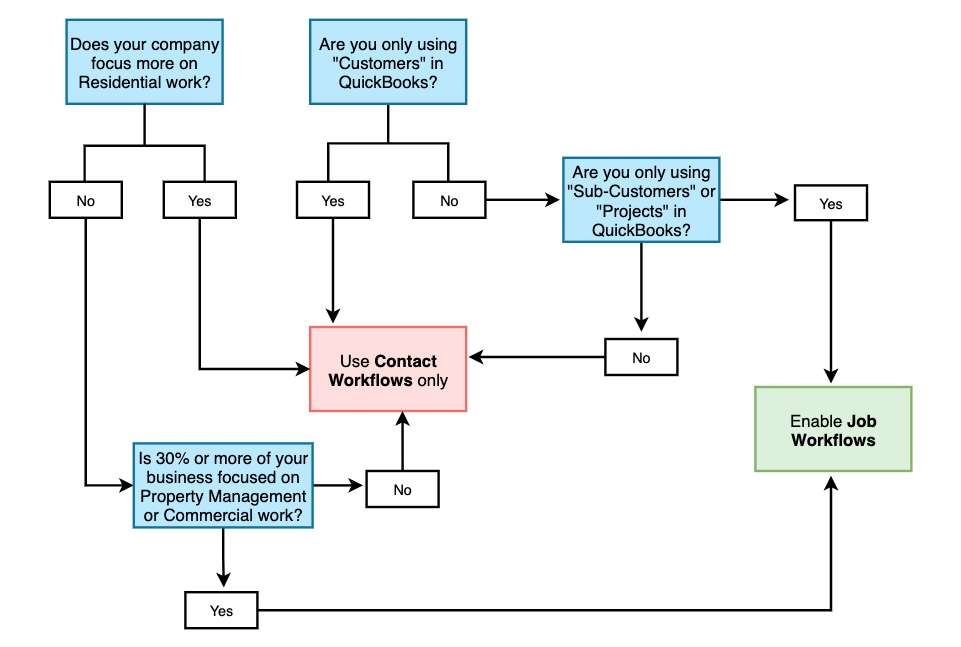 Once you've decided this feature is a good fit, head over to your Settings → Features tab. Enable Jobs by toggling the switch to the left.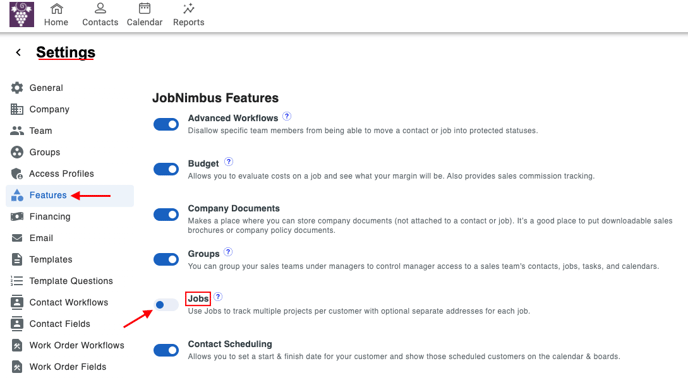 Using Jobs will help you keep track of different addresses, tasks, and activities for various projects that pertain to a single customer.
Within your Contacts' records, you'll notice a new "Jobs" tab appear; you can add a Job this way to automatically relate the Contact and auto-populate certain information. More than one Job can be added to a single Contact, making it easier to organize different points of contact.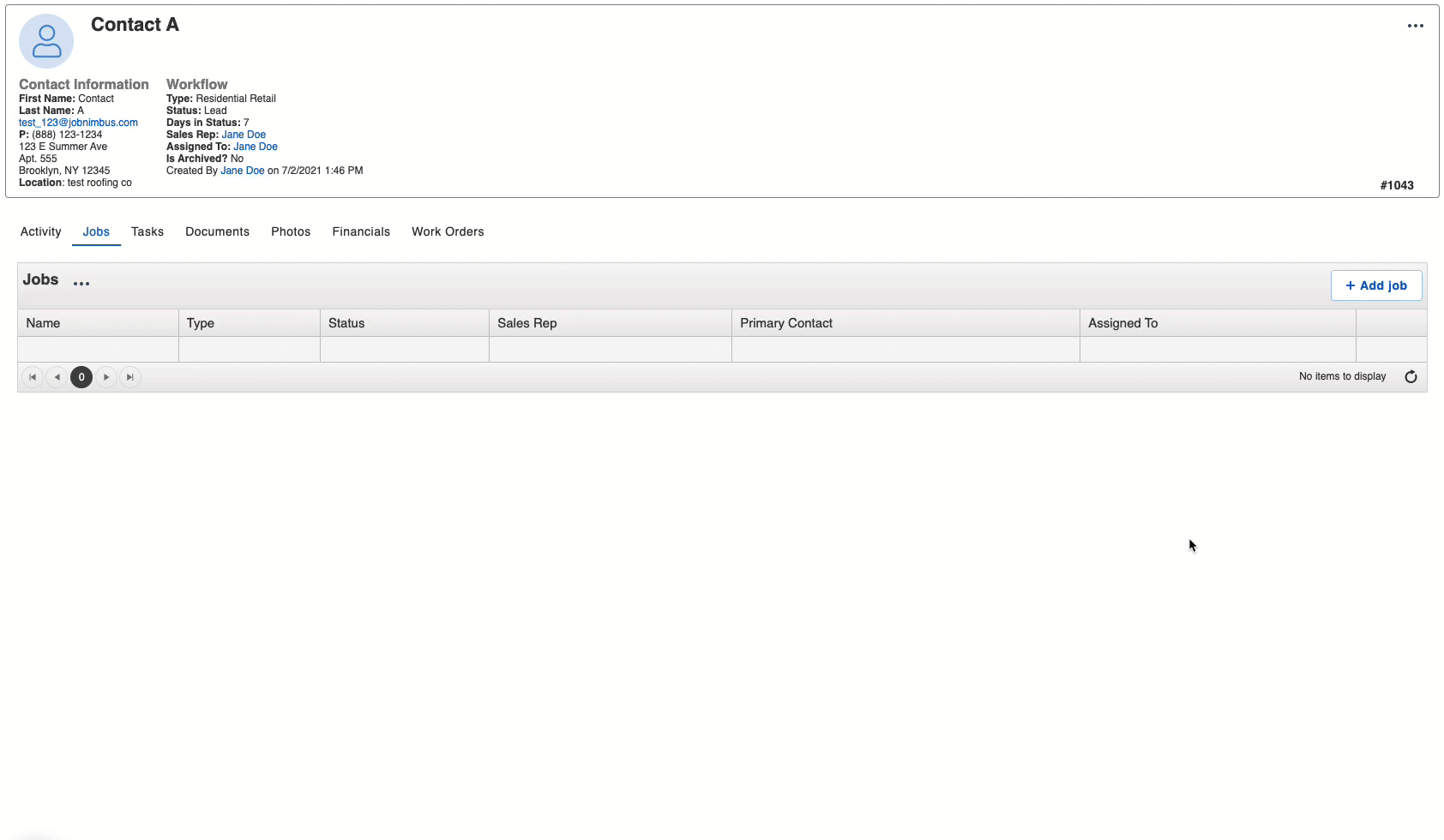 You can also click on the + icon at the top of your account to manually add a new Job.


Relate the parent Contact by typing their name in the "Related Contacts" field. Note how the Job's name will inherit the Primary Contact's name by default in the demonstration below.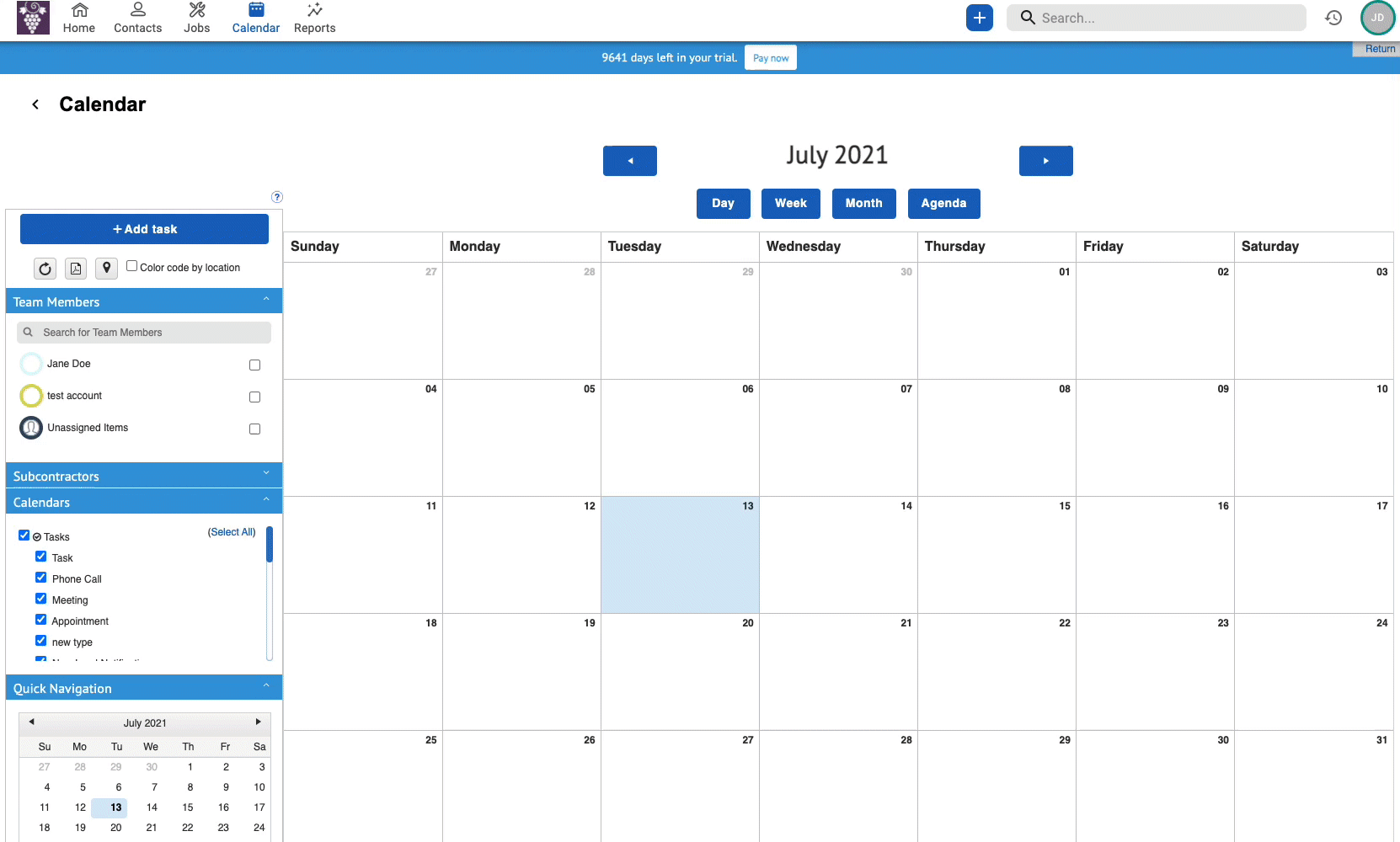 Check out this article to learn how to configure your Job Workflows.