How Can I See My Archived Contacts on a Board? (Web)
Cards within Lists that are associated with an archived Status can be hidden from view to help keep your Board organized.

If a Status has been marked as "archived", any List associated with that Status will automatically archive the Cards that are moved into that List.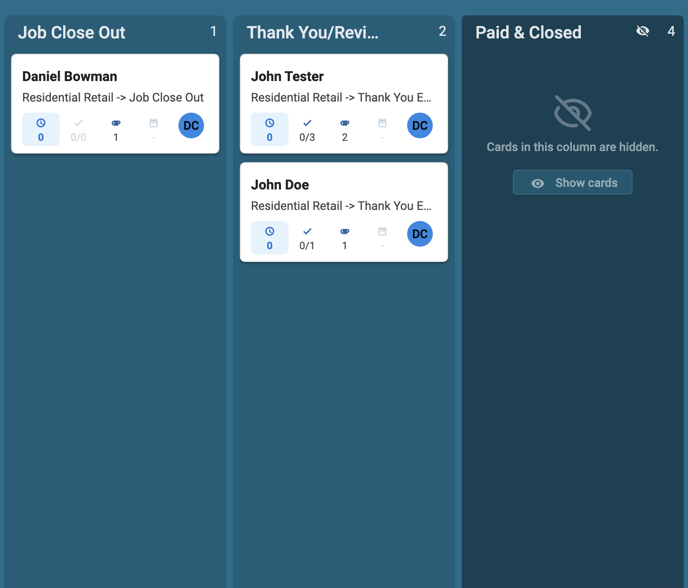 To view or hide the Cards in an archived List, click on either the "Show cards" button, or the eye icon next to the number detailing how many Cards can be found in the List.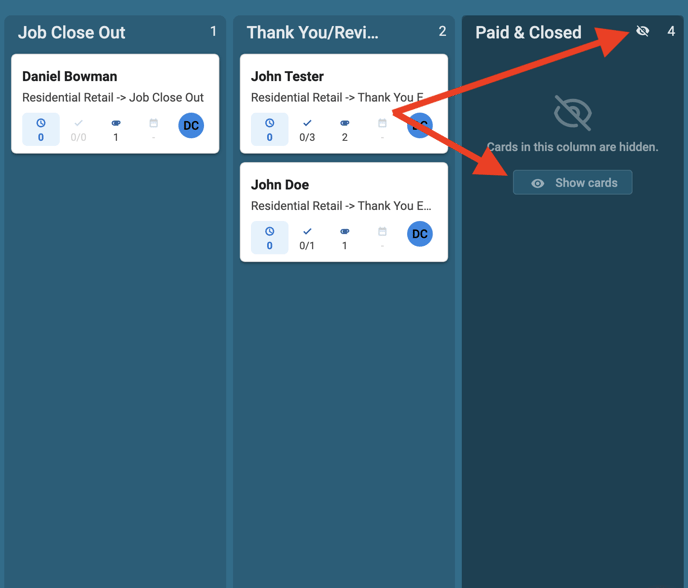 Doing so will reveal the archived Contacts' Cards in a greyed-out List.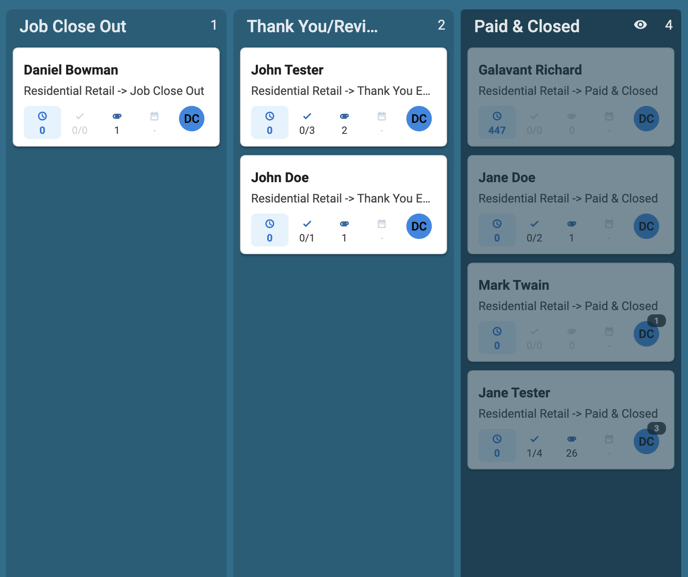 Learn more about Board configuration here.